Ginger's Info Page

Just a little bit about me!

Hi there.  If you have never been to my site before, welcome, and if you 
have, well, there have been MANY changes in my life.  

I got married on October 27, 2000, to the most wonderful man.  I am 
so lucky to have found my soulmate.  I was a single parent for 3 1/2 years 
and never thought I would ever re-marry, let alone find the man that I 
have been searching for, but I did, and there is no feeling like being in love!

I have two small children; a son that is 6 years old and a daughter 
that is 3 years old!! My kids are the most important thing in my life, 
and there is nothing that I would not do for them. I was a 
single parent for 3 1/2 years.
 
I like all kinds of music (with the exception of heavy metal, rap, and jazz). 
I like lots of movies, especially ones with Nicolas Cage and Keanu Reeves. 
I like good food (such as italian, mexican, chinese).  I enjoy spending time with 
my kids, enjoying quiet times, and spending time outdoors. I don't like the cold 
at all (anything under 75 degrees is too cold)  :-).  I am a PADI certified 
open water SCUBA diver.  I haven't been diving in several years, but am 
hoping to get my fins wet this summer!!  I love the beach, the water, and 
summertime.  I also like to travel.  I spent 14 months in Germany and 2 months
in Italy in 1992-1993. Europe is so beautiful. I hope to go back one day in the 
future for an extended vacation.
 
I am looking for friends that are sincere, and don't play head games. Good friends 
are hard to come by. I would especially be interested in hearing how other 
parents (men and women alike) view parenting issues, such as care, discipline, 
nutrition, special outings and those little secret "helpers" that all parents have. I 
love my kids dearly, they are my whole world and there is nothing that I 
would not do for them. 
 
Thanks for taking the time to see my page and please feel free to e-mail me 
if you would like to talk with me!!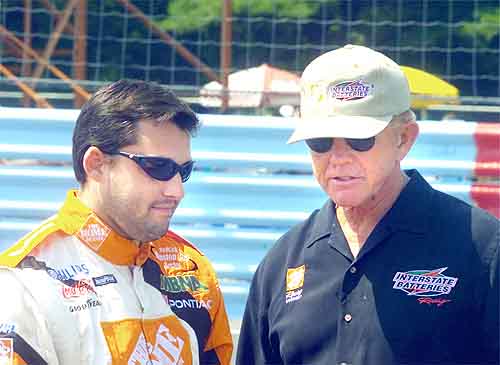 I am an avid NASCAR fan. I LOVE Tony Stewart.
Gentlemen, Start your engines!!!
For More Pics of My Children, Click Here!!

Please Don't Forget to Sign My Guestbook!!
Top of Page
© Copyright 1998-2000, All Rights Reserved
---
---